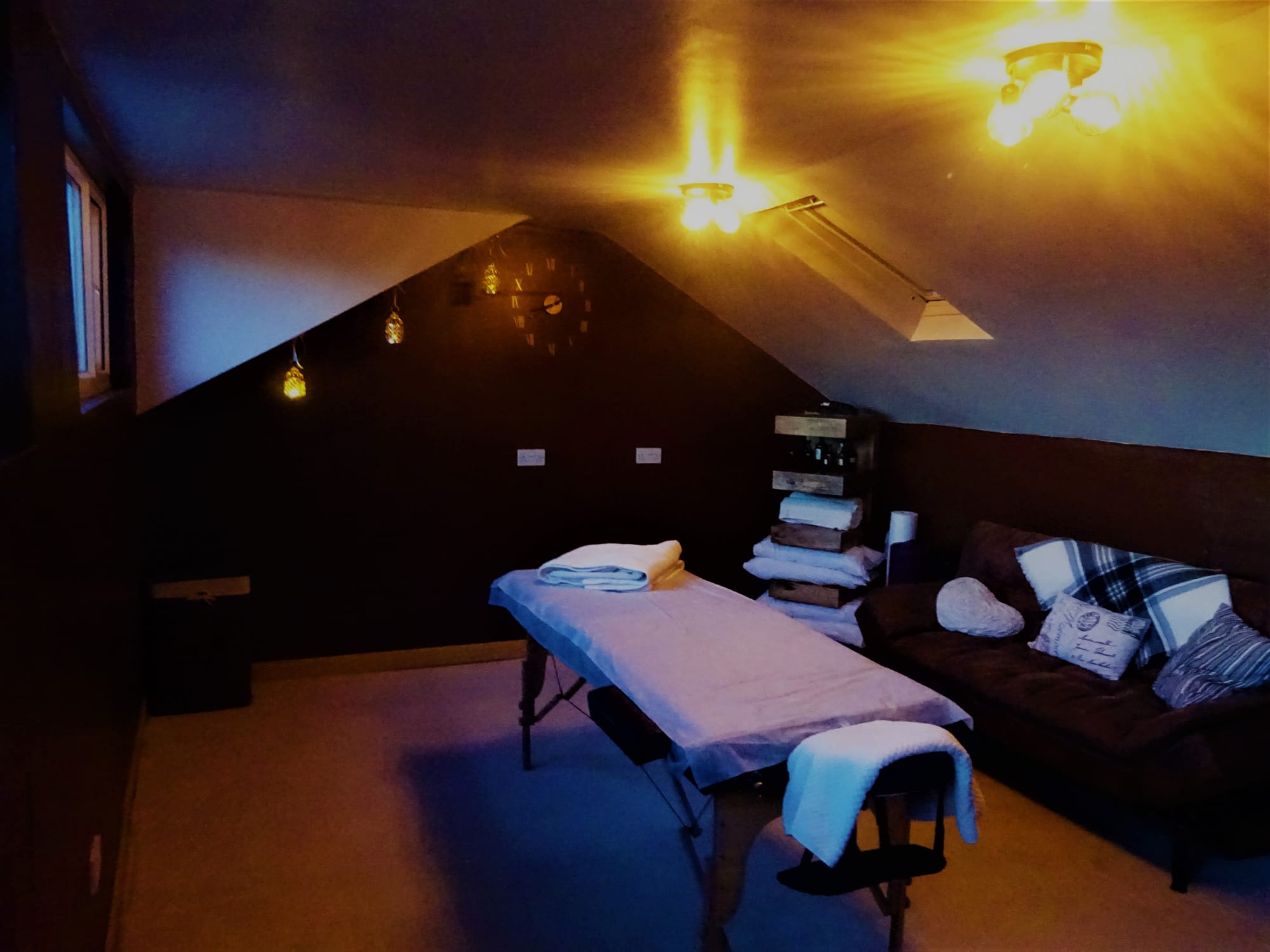 'Relaxing your Mind, Body and Soul'
Welcome to our professional, but cosy massage retreat where you can unwind from a busy day. We have a choice of massages on offer, carried out by qualified and experienced staff.

Prior to your massage, you can choose if you would like to be indulged by either using apricot kernel or sweet almond oil. Both can be enhanced by an aromatherapy oil of your choice.

What is the difference?

Apricot kernel is fragrant free and particularly beneficial to sensitive, dry and mature skin that requires regular, but not heavy moisturising. It is emollient, light and easily absorbed and is usually tolerated on all skin types, leaving the skin free from oily residue. It also contains vitamins A and E, plus significant amounts of oleic and linoleic fatty acids that work to keep skin youthful looking.

Sweet almond oil is slightly fragrant and possesses anti-inflammatory properties. It is enriched with vitamins A, B and E. As with the apricot kernel, it is emollient and absorbs easily into your skin, refreshes and hydrates tissue without clogging pores. It can relieve dry skin, itching, soreness and inflammation and may even be beneficial to people experiencing skin conditions such as psoriasis, dermatitis and eczema.
We are now also fully qualified to provide professional pregnancy massages.
Please click herefor our price list and either ring or email us to book an appointment. Alternatively, you can also book online by clicking here